---
Christmas in
Oslo
and New Year's Eve in
New York City
24th christmas eve
arriving in oslo around midday and staying over night.
christmas markets, traditional norwegian food or ice skating?
you know about top spots or activities? – find the photos here.
25th christmas day
arriving in new york city early afternoon – returning next year 😃
so what to see in the big apple, except of the top sights: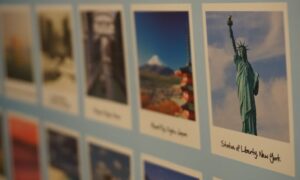 statue of liberty
empire state building
times square
central park
ground zero
side activities: washington d.c. and niagara falls
if you have any recommendations about what to do during the christmas days or in general, feel free to write a message. insider tips about locations, restaurants, or points of interests are highly appreciated 👍
31st new year's eve

spending new year's eve watching the fireworks above central park and enjoying the rooftop bar atmosphere 😃
then some more days left in the new year for:
new york knicks vs. san antonio spurs live at madison square garden
china town
little italy
brooklyn bridge
find the photos now online here!